What is A Solar Generator?
Generally speaking, a solar generator usually refers to any equipment that is capable of being powered by the sun's energy. BLUETTI solar generator kit is a bundle that typically includes a power station with expansion battery packs or built-in rechargeable batteries, solar panels, and other accessories. Such solar generator kits can provide a portable and accessible solution to meet the power demand of emergency backup and off-grid activities.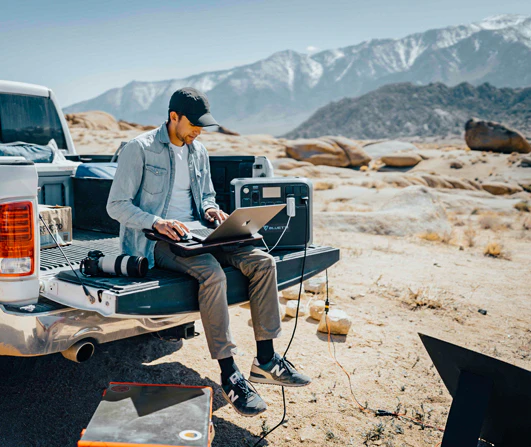 By collecting solar energy through solar panels(either in series or parallel), a solar generator stores the energy in its built-in battery. Then the energy will be converted into alternating current (AC power) by an inverter, which can be released and available for home appliances and other electronic devices.
What is A Portable Power Station?
BLUETTI Portable Power Station is a reliable battery-powered storage system coming in different sizes and power capacities to meet your needs. With multiple outlets like AC, DC, carport and USB, you can charge all your devices like phones, laptops, refrigerator, CPAP, heater and more.
The BLUETTI portable power station is a dependable backup power source that is easy to use and lasts for years with almost no maintenance required. It always has your back and leaves you peace of mind whether you're camping, traveling in an RV or experiencing a power outage.
Top Featured Solar Generators
EB70 + PV120
1000W | 716Wh | 120W Solar Power
EB70 + PV200
1000W | 716Wh | 200W Solar Power
AC200MAX + 3*PV200
2200W | 2048Wh | 600W Solar Power
AC300 + B300 + PV350
3000W | 3072 Wh | 350W Solar Power
BLUETTI AC180 Portable Power Station
1800W 1152Wh
999,00 € 
1.099,00 €
on sale
BLUETTI AC200MAX Expandable Power Station | 2200W 2048Wh
1.943,32 €
1.999,00 €
 -56,00 €
BLUETTI EB3A Portable Power Station | 600W 268Wh
255,93
 € 
299,00 €
 on sale
BLUETTI PowerOak AC200P Solar Portable Power Station | 2000W 2000Wh
1572,81 € 
1.599,00 €
 on sale
About BLUETTI
With over 10 years background of energy industry, BLUETTI is committed to provide premium all-in-one sustainable power solutions for all kinds of off-grid life.
How-to: Product Review, User Guide, Community
Product Review
Learn how to choose a solar generator that matches your needs and budget.
User Guide
Know how to use your solar generator, expansion batteries, accessories, etc.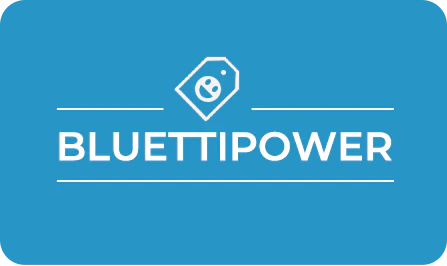 Community
Discover what people are saying about solar generator in BLUETTI community. Share, chat, and get inspired.